Look what I got here....a PRESTIGE CINDERELLA COSTUME from COSTUME SUPER CENTER! My mommy got a privilege to review my FAVORITE character costume and I am so HAPPY! Cinderella is my favorite Disney princess character.I have this kind of costume before when I was three. I used it in Dad's office Halloween Party! And now, I will have this kind of costume again this coming Halloween! This costume is different from other Cinderella Costume I had before. This one has a very high quality cloth and design and comfortable to wear. So I will not be having a problem wearing this all day till the party finish. I am so excited for Halloween! I can't wait for it!
How about you? Are you ready for Halloween? You should be coz there are lots of costumes available now online with very low prizes! Costume Super Center is offering a lot of costumes and accessories that you will surely love. Mommy will be buying my glass slippers, crown and wand next time! Mommy also wants the BUMBLE BEE costume for my brother and I am sure she's gonna buy that coz it has very low prizes now! Everyone must hurry and get your favorite costumes now!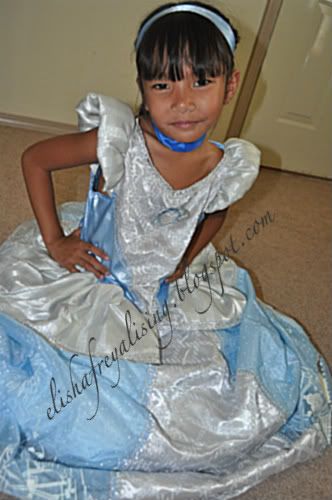 My mom and I were so excited! I am excited to wear it while mom is excited to take a picture of me. Great partners eh?