Have you seen my Scarf I have joined last Pink Friday? Some of you said it was beautiful and my mom's ears were clapping so hard :))
Now she's so inspired of making a lot of designs. For now, let me share my PINK BEANIE.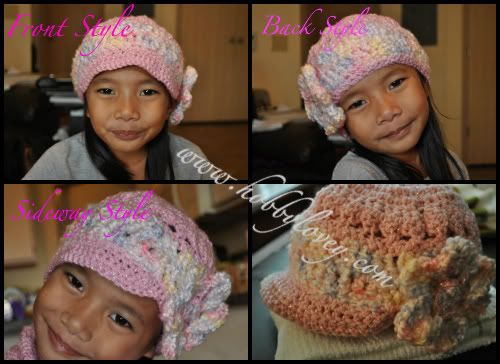 Three ways to wear it!
Hope you like it guys!! :) Happy Fridays!